How to Swap Zugacoin to Naira on samzuga wallet Online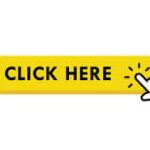 Faq – How to Swap Zugacoin to Naira free,How To Swap Zugacoin To Other Crypto,How to swap zugacoin to usdt on samzuga wallet app, samzuga wallet download,samzuga wallet,sam,zuga coin wallet,samzuga wallet registration, samzuga exchange login, samzuga wallet for iphone.
How To Fund Etheruem Fee Wallet In Samzuga Wallet
To successfully swap your Zugacoin to USDT, you need to have some Ethereum in your ETH fee wallet and the required amount is Eth0.009. At the time of this publication, Eth0.009 is worth 17,500 Naira. This price will vary across change platforms and also depending on the market price of Etherum.
Also, Learn and Work online Get Paid Job Application | How to Apply
The following are the steps to fund your fee wallet.
Login to the website via the link https://app.zugacoin.io
From the menu on the left-hand side, click on FUND ETHEREUM FEE WALLET
A page will open for you to fill in the amount of Etheruem you want to buy (as displayed in the image above). You can create a Remitano Account HERE if you don't have one.
You can pay with any of the payment methods shown.
After funding your Ethereum fee wallet you are now free to swap your Zugacoin to USDT. Click Here For More
---- Schoolinfo.com.ng
CONNECT WITH US: Like our Facebook Page, Follow Us On Twitter, AND also Subscribe to Our Feed. Stayed Blessed!