Accenture – We are more than 401,000 people working in more than 120 countries. As a leading global professional services company, we provide a broad range of services and solutions in strategy, consulting, digital, technology and operations.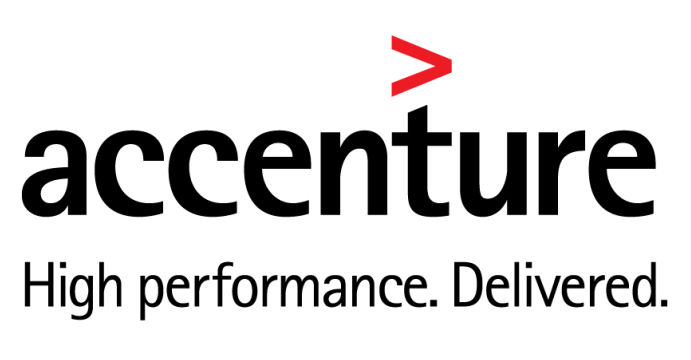 We combine unmatched experience and specialized skills across more than 40 industries and all business functions underpinned by the world's largest delivery network. Accenture works at the intersection of business and technology to help clients improve their performance and create sustainable value for their stakeholders.
MUST READ!
Accenture is currently recruiting to fill the position below:
Job Title: Intern
Job Number: 00467356
Location: Lagos
Program Overview
You will be engaged on a 2 to 6-months' placement depending on the period of your internship.
You will undergo orientation and will also be given the opportunity to learn on the Job.
Through this experience, you will understand what a career in consulting entails and what it is like to work for Accenture
Program Description
Our Internship Program has been specifically designed to enable you gain hands-on experience in a variety of fields as you develop essential core skills in our Business Functions (Consulting, Technology & Internal Corporate Functions).
As a member of the Consulting and Technology team, you will have the opportunity to work with leading business and government organizations to address some of their most significant challenges.
Together with talented and diverse colleagues, you could be involved in the analysis and development of transformational business models, through to helping clients integrate and operate them.
In addition to this, you will also get the opportunity to develop strong leadership, problem solving and people management skills.
As a member of Internal Corporate Functions, you will get an opportunity to contribute to the running of Accenture as a high- performance business through specialization within a specific functional area, and grow into internally focused roles by deepening your skills and/or developing new skills within an internal functional area.
Be Greater than you Imagined
Bring your talent and passion to a global organisation at the forefront of business, technology and innovation. Collaborate with diverse, talented colleagues and leaders who support your success.
Help transform organisations and communities around the world. Sharpen your skills with industry-leading training and development that will help you build an extraordinary career.
What You Stand to Gain
Great career prospects, working with the brightest talents, varied project experience, exciting, challenging and brain stimulating work.
You will also get the opportunity to become a part of a vibrant community.
Basic Qualifications
Applicant must be undergoing an Undergraduate/Post Graduate course in a Reputable University
Minimum of 2nd Class Upper CGPA in any discipline as at the time of application
In addition to an uploaded CV, applicant will be required to upload a valid School ID card, transcript, an academic reference letter, letter of admission as well as a letter of introduction for the internship program from the School (if applicable)
Other Requirements:
High level of Interest in Consulting
Good communication (written and oral) and interpersonal skills
Sustained high levels of focus, effort and energy
Sets challenging objectives to achieve high standards of performance
Eagerness to contribute in a team-oriented environment
Ability to work creatively and analytically in a problem-solving environment
How to Apply
Interested and qualified candidates should:
Click here to apply
If you need us to help you with more updated information at the right time about Accenture Nigeria Recruitment 2017, All you need do is to follow me.
Pls don't hesitate sharing this Information across to others  via our sharing buttons below & also feel free to comment, we appreciate comments.

Thanks!
---- Schoolinfo.com.ng
CONNECT WITH US: Like our Facebook Page, Follow Us On Twitter, AND also Subscribe to Our Feed. Stayed Blessed!